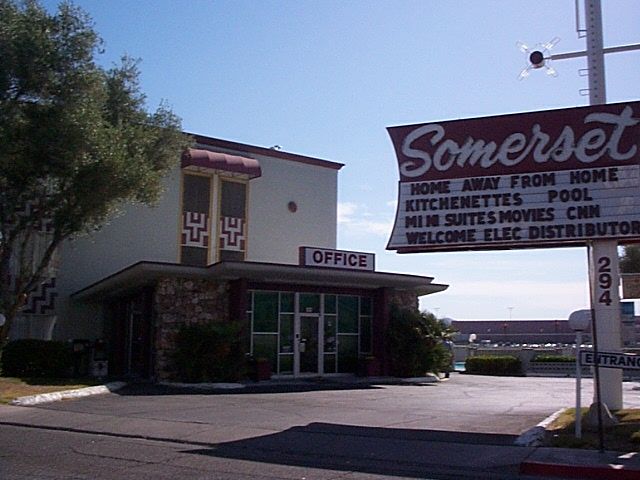 After a lot of driving we arrived at our hotel. Apparently, we discovered one of the only remaining hotels in Las Vegas from the 1960s. It appeared to have been built and furnished then and never updated. When we arrived the desk clerk (a reject from "Prayer of the Rollerboys") seemed to be giving legal advice to some guests. Hey, cool - free legal advice with every room!

The Somerset is a "home away from home" only if your home is a crackhouse.
After getting settled into our "comfy" hotel, we decided to dine out. We settled on a "Mexican" place called "The Pink Taco." Reflecting on the name, we're not sure if the owners also have an Italian place called "The Bearded Clam." The restaurant was actually in "The Hard Rock Hotel" which looked a little like it should have been the "The Hard Time Hotel" for its resemblance to a prison. The food was quite nice, as was the wait staff (which made Pete happy).
After eating, we ventured out onto "The Strip" where we saw some of the wonders of Vegas, such as the Belagio water show (Left) and the front of Caesars Palace (right).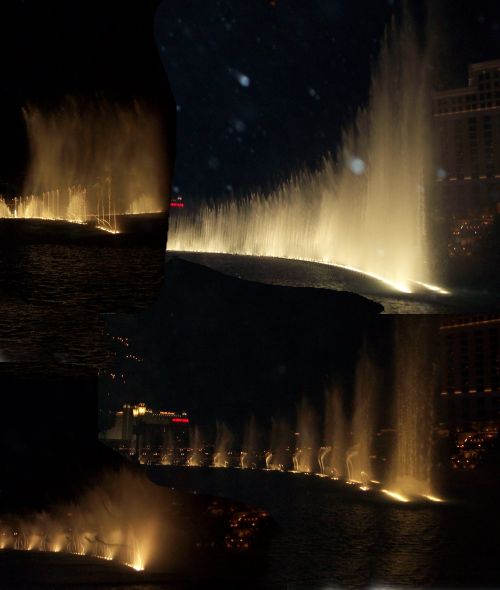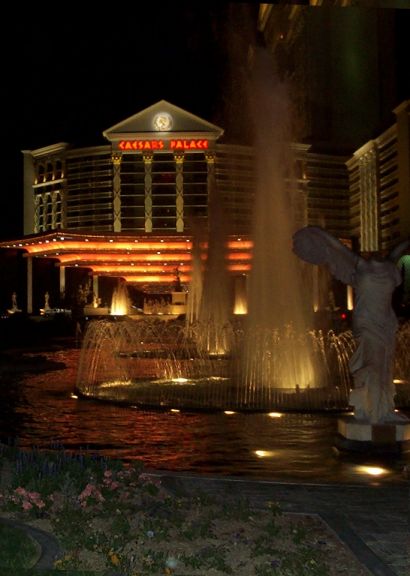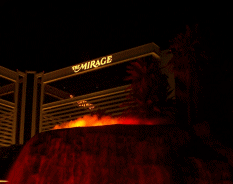 We also saw the "Eruption" at the Mirage. Very pretty. Lots of water and fire. No birds were cooked.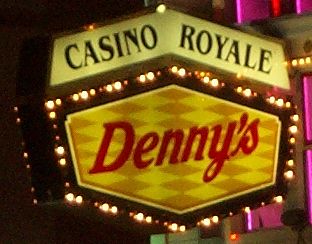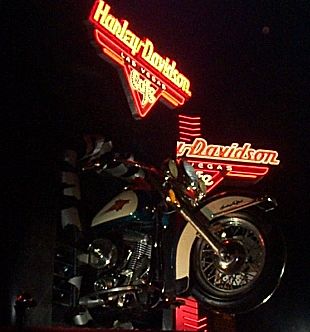 In Vegas, everything is about gambling. Even the Denny's are a casino. I don't expect they get many "High Rollers" there.

In Vegas, everything is bigger. Like this motorcycle that was apparently crashed through the front of a building.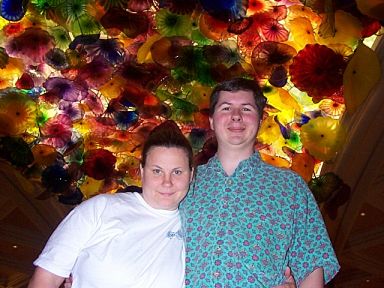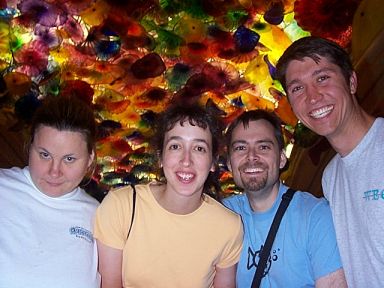 These are pretty poor pictures of us against the Belagio's groovy stained glass hand blown flower ceiling. No, I don't know why Dodi is looking like a psycho in these pictures.