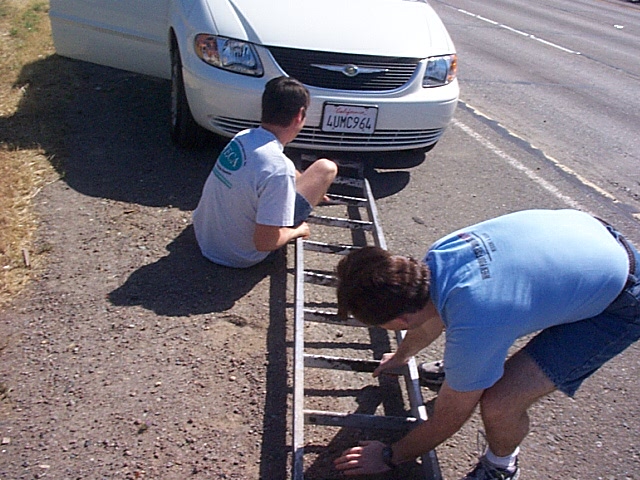 The plan was to roll out of Sac at a little past 9 in the morning. Julie had already picked up the Mini-Van from the Enterprise at the Airport. Pete, Dodi and I needed to fill out some forms to get us on the driver list for Enterprise.
After getting that all straightened out, we headed down I-80, Julie driving. Right after the Arden exit, we were changing lanes, only to discover an extension ladder in between lanes! *Smack* - - - *Grind Grind Grind Grind* "Hey, we better pull over."
The picture to the right shows what we discovered sticking out of the front of the van. The extension portion of the extension ladder somehow caught on the bottom of the car and was sticking a good eight feet out in front! It took both Pete and Roger tugging on it to pull it free.